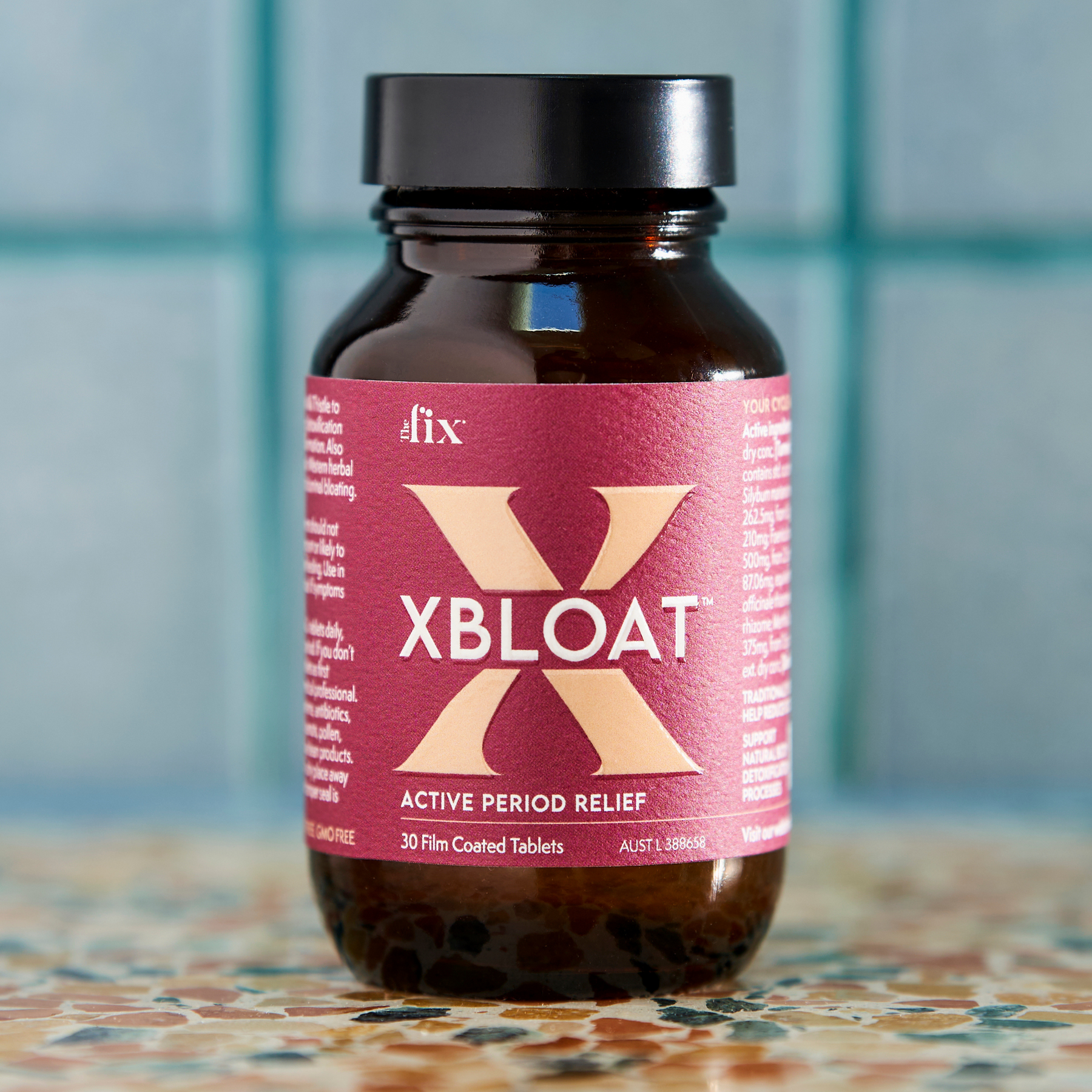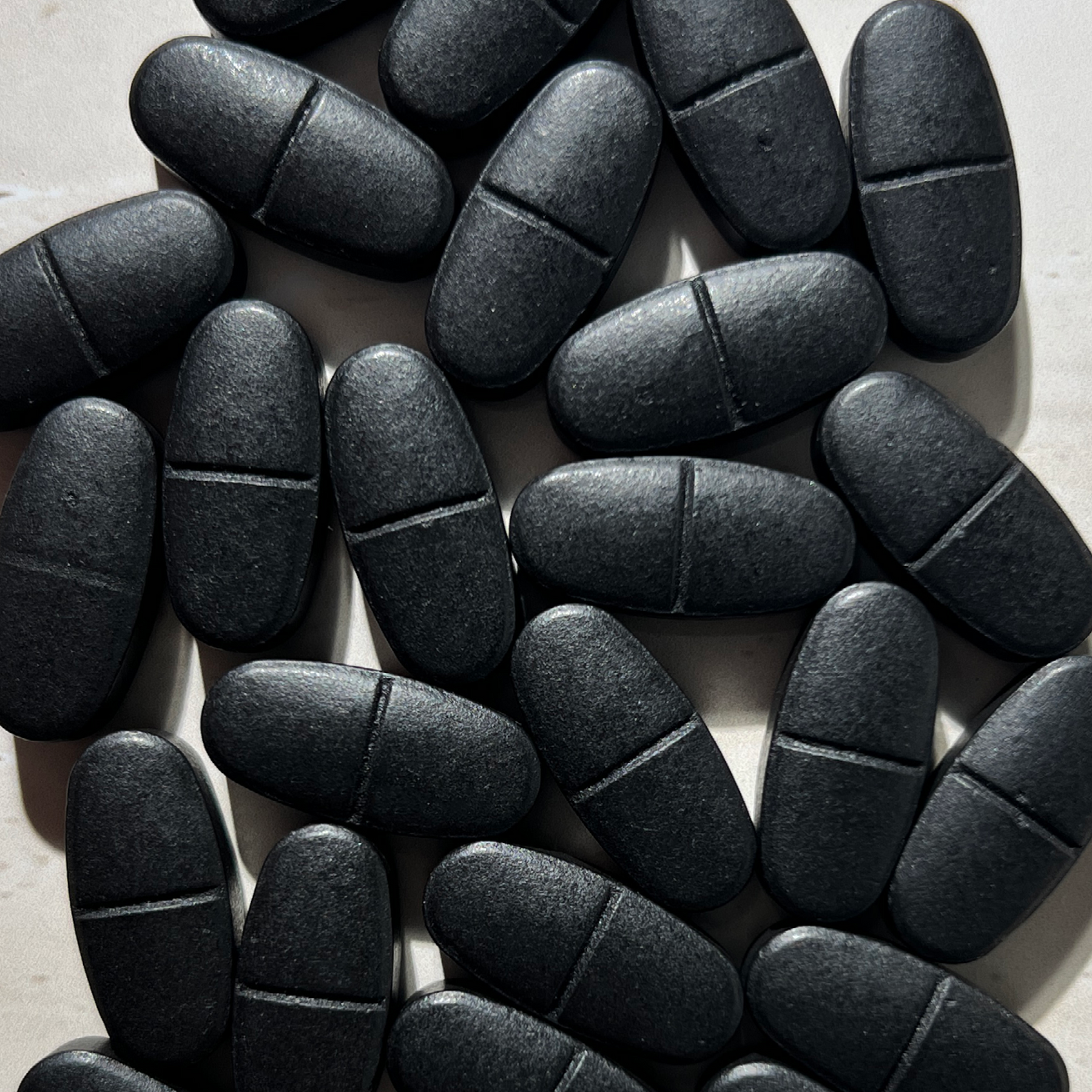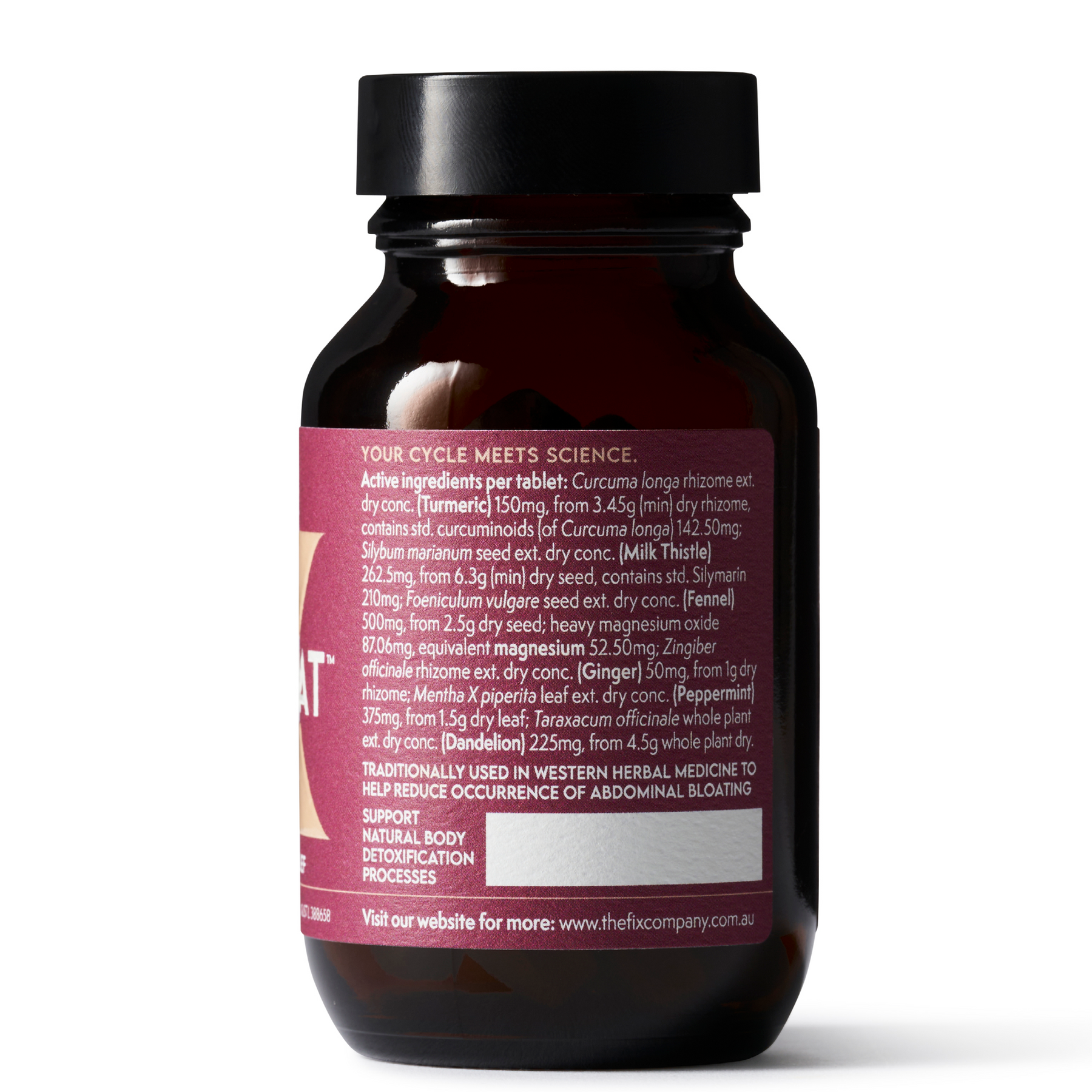 XBloat™
Taking control of your bloating.
A powerful & proven blend to support your body's natural cleansing/detoxification processes and relieve inflammation.
Formulated with Silybum marianum (Milk Thistle), Curcuma longa (Turmeric) and Foeniculum vulgare (Fennel).
Anti-inflammatory 
Support natural body detoxification processes 
Traditionally used in Western Herbal Medicine to help reduce occurrence of abdominal bloating 
30 Film Coated Tablets
How it will help you:
Antioxidant/Reduce free radicals formed in the body
Traditionally used in Western Herbal Medicine to help reduce occurrence of abdominal bloating
Anti-inflammatory/relieve inflammation
Maintain/support natural body cleansing/detoxification processes
Traditionally used in Western Herbal Medicine to maintain/support healthy digestive system function
Traditionally used in Western Herbal Medicine to help reduce occurrence of symptoms of indigestion/dyspepsia
Maintain/support general health and wellbeing
Decrease/reduce/relieve menstrual spasms/cramps
Traditionally used in Ayurvedic medicine to help reduce occurrence of symptoms of indigestion/dyspepsia
Directions for use:
Take 2 x tablets daily, 5 – 7 days leading up to, and during your period. If you don't track your period or you forget, take 2 x tablets as first symptoms appear or as prescribed by a medical professional.
Warnings:
Vitamin and mineral supplements should not replace a balanced diet. Do not use if pregnant or likely to become pregnant. Do not use while breastfeeding. Use in children under 12 years is not recommended. If symptoms persist, talk to your health professional.
Does not contain:
Animal products, aspartame, antibiotics, crustacea, egg, fish, gluten, lactose, milk, peanuts, pollen, sesame, sucralose, tree nuts. Contains: Soya bean products. Phenylalanine. Sulfites.
Active Ingredients per tablet:
Curcuma longa rhizome ext. dry conc. (Turmeric) 150mg, from 3.45g (min) dry rhizome, contains std. curcuminoids (of Curcuma longa) 142.50mg; Silybum marianum seed ext. dry conc. (Milk Thistle) 262.5mg, from 6.3g (min) dry seed, contains std. Silymarin 210mg; Foeniculum vulgare seed ext. dry conc. (Fennel) 500mg, from 2.5g dry seed; heavy magnesium oxide 87.06mg, equivalent magnesium 52.50mg; Zingiber officinale rhizome ext. dry conc. (Ginger) 50mg, from 1g dry rhizome; Mentha X piperita leaf ext. dry conc. (Peppermint) 375mg, from 1.5g dry leaf; Taraxacum officinale whole plant ext. dry conc. (Dandelion) 225mg, from 4.5g whole plant dry.
Can't live without it
XBloat is my saviour, I cannot live without it. It reduces any bloating discomfort and pain I experience, which without Xbloat, is unbearable. I couldn't recommend this highly enough, The Fix products are the only products I've ever found that actually work.
Got my confidence back
My first order from Australia to Germany and it was perfect timing. I had sales meetings all week long. That usually means, a lot of sitting in uncomfortable business clothes. And then on the second day I felt it: my abdomen started to - as I call it - burp. It started bloating and expanding and there was no way for me to stop it. I was so uncomfortable and it soon started to hurt too. When the meeting was over I quickly put on my coat to cover up that my shirt was suddenly to sizes to small around my stomach. I just wanted to leave and avoid talking to anyone.
I came home and found the shipment from Australia on my door step and it was truly heaven sent!! I immediately took 2 xbloat and went to bed with a hot water bottle and it didn't take long until I started to relax. Until my abdomen started to relax. The next morning I took them again and went back to the meetings and I felt absolutely nothing! I was so comfortable sitting there and my shirt fit perfectly!
Xbloat gave me back my confidence in a room full of men! Now that's really something! Well done!
Didn't even notice
Normally I feel my period coming a week before. With Xbloat I didn't feel anything… no bloating at all!! At first I thought maybe I am just a little late this month but then I was really surprised when I got my period on time!
I am so grateful for this product!
LIFE SAVER!
I had my periods due on the week of my wedding and I was SUPER bloated. I searched for xbloat and unfortunately it wasn't at my local Priceline. The ladies kindly called each Priceline to find one near me that I could go and grab! They were so nice enough to do this and when I started taking the xbloat tablets, my bloating was gone! I've had bloating during and before my periods for the longest time. It's a life saver because not only is the pain of bloating gone, but the look is too and I wasn't feeling swollen and bloated on my wedding day too!!! ❤️❤️
XBloat is an absolute winner!!
XBloat is an absolute winner! I have tried many things over the years to help with bloating and this is by far the best. It helped reduce the bloating feeling within a few hours. An absolute game changer :)